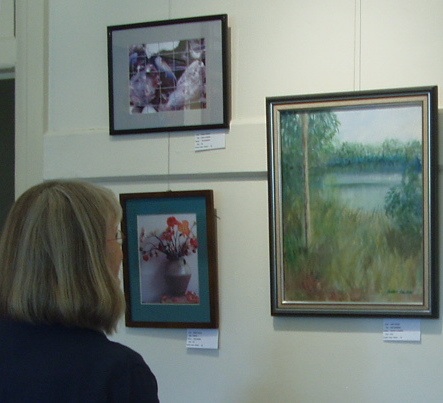 Works could include: oil, water colour, acrylic, mixed media, silk screen, printmaking, photography, ceramics, greeting cards, wood work, wood turning, wool felting and lead lighting.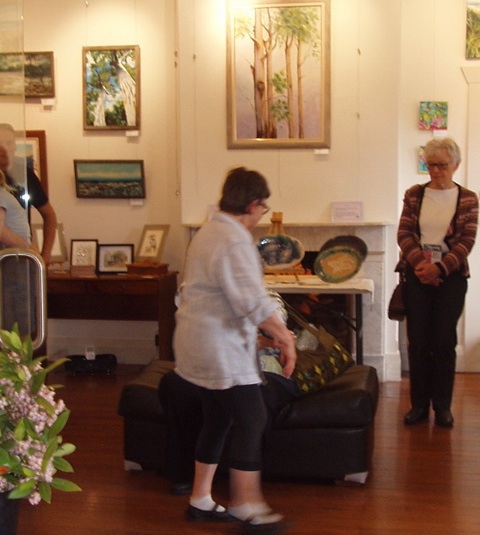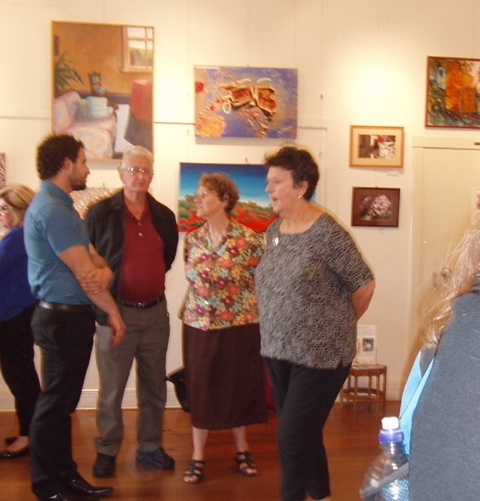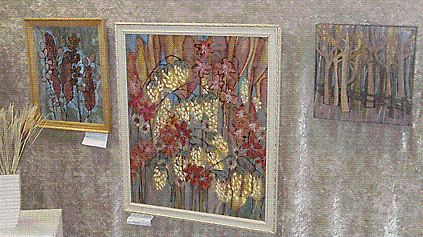 Who Wollondilly Arts Group Inc. are and what we do...
Wollondilly Arts Group Inc (WAG) comprises artists and crafts people of all age groups, backgrounds and talents working in various mediums, e.g. painting, ceramics, sculpture, leadlighting and glass art, woodworking, photo media, textiles, paper making, performing arts, printmaking, poetry, writing, bonsai etc. New Members are welcome to join. Click here for a membership form.
About our group/organisation
WAG is a not-for-profit community organization based in the Wollondilly Shire, Southern Highlands of New South Wales, Australia. Our group has been operating since 2004 in which time we have been supporting artists and lobbying for a dedicated community space, a home for our group, to provide a permanent meeting place, workshop and gallery space.
Wollondilly Arts Group gallery are looking for a Gallery space
Our gallery space in Thirlmere is NOW CLOSED. We are looking for another space and a permanent HOME. Our members work includes: oil, water colour, acrylic, mixed media, printmaking, ceramics, wood work, wood turning, mosaics, photography and textiles. We are hoping that another space may be made available to our group.

Looking for art inspiration? Our theme for 2019 is 'MY BACKYARD'. Hopefully this will challenge you to think outside the square…… Creative Get Togethers are held at the SCOUT HALL at THIRLMERE, at the very western end of Mason Street Thirlmere. Mason St is parallel to Oaks Street at the rear of the Public School, (in Google maps it says it is half way up Mason Street but it is at the bottom corner, see below) with different volunteer mentors and mediums - $3.00 for members, $5.00 for non-members. Tea and Coffee provided.

Creative Get Together Meetings are usually held on the SECOND SATURDAY of the month at the above venue from 10.00 am to 1.00 pm. This year as well as our theme above we will be looking at the art of 'Journaling'. A number of members are going to bring along examples of journals they have kept over the years for us to look at and be inspired.
Some months there will be other workshops. WORKSHOPS are often funded by a grant from Wollondilly Shire Council and held on dates to be decided. Details will be in our newsletters and in our what is on page.

Our latest Newsletter will keep you up to date with what is happening in our local area and can be downloaded from the download page. You can subscribe to our WAG what is on page also so you will never miss out on the latest news! If you have a local art, craft or music group please submit your news and we will add your event/news to our what's on page.
EXECUTIVE COMMITTEE 2018/2019

President:
Pam Berrell
Vice President:

Sue Southwood
Secretary & Public Officer:
Janet Dalton

Treasurer:

Roswitha Giersch
Newsletter Editor:
Rob Dalton
Publicity officer:
Natalia Rudnicki
Committee Members:

Edla Arzay, Doreen Lyon,
Rob Dalton
Natalia Rudnicki and Julie Phillips
Address all correspondence to:
The Secretary
Wollondilly Arts Group Inc.
PO Box 799
PICTON NSW 2571